Ahh the humble doormat always walked on but often overlooked for its tail-wagging design potential.
Looking to warn your postie? Welcome your guests? Or announce to the world that they may leave with copious amounts of dog hair attached.. we've got you covered with our cherry-picked dog doormats. Perfect for wiping off those muddy boots!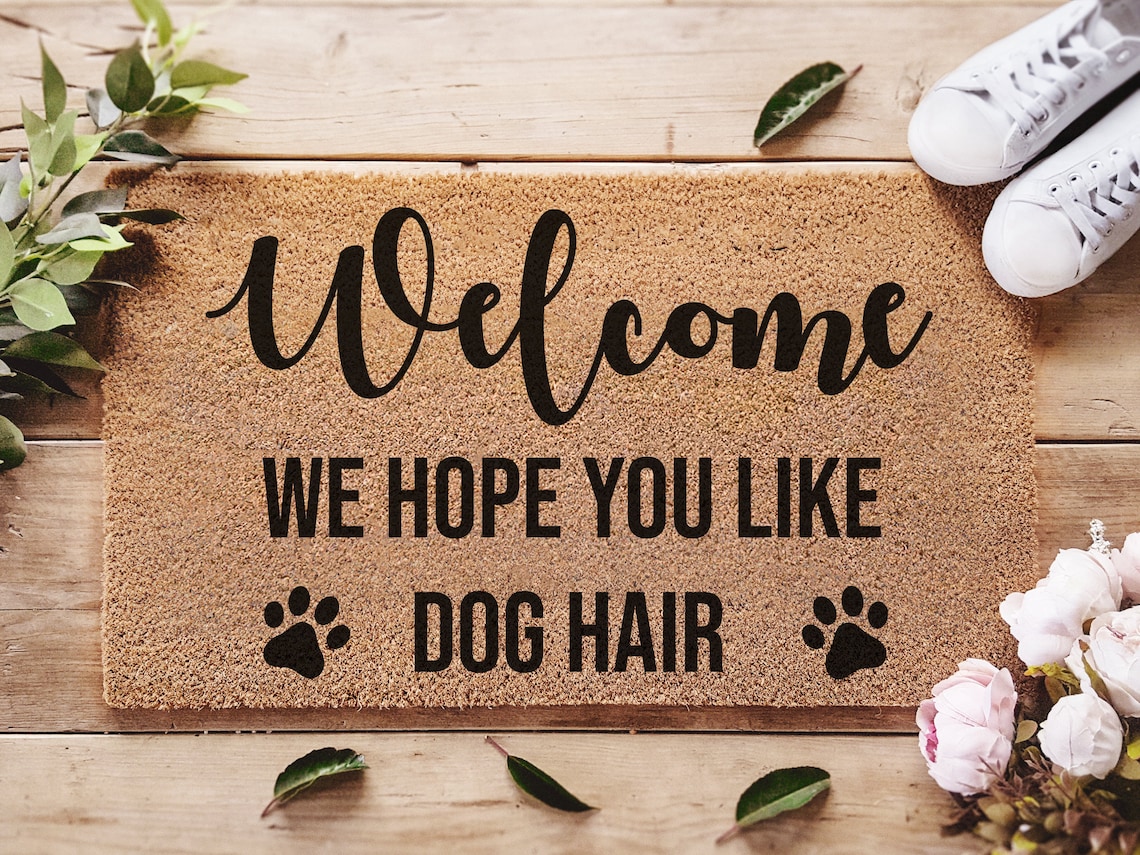 As the proud owner of a Dalmatian, his hair is both a condiment and a fashion accessory. In my house you can't escape it only embrace it! If your house is like living in a giant snowglobe only the snow is dog hair, then this is the one for you!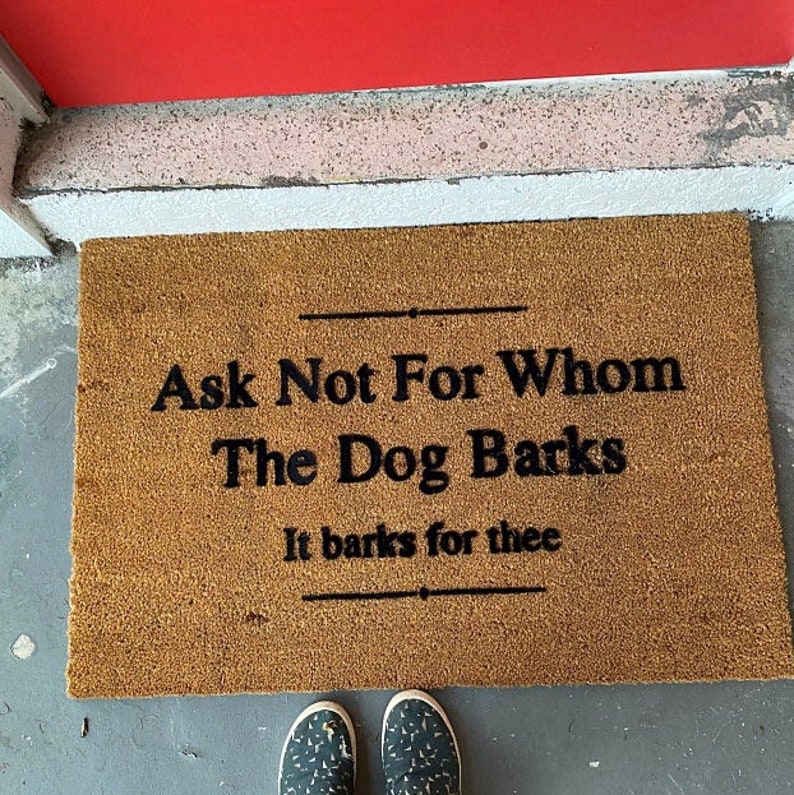 This Doormat is the perfect blend of historical and hilarious to knock or not to knock? That is the question.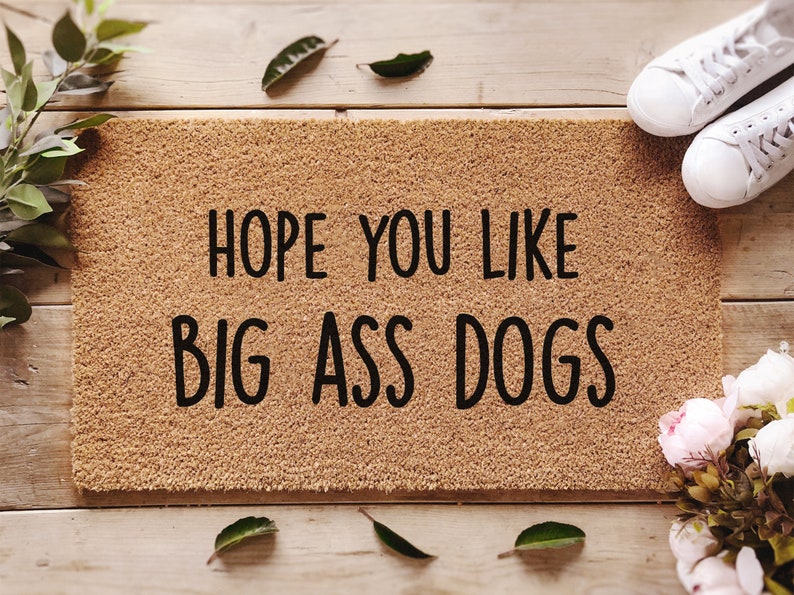 Ever given your new on-the-block postie a heart attack when your big ass dog leaps up for a parcel or two? Well, look no further than this doormat, telling the world with pride about the huge cuddle bug behind the door.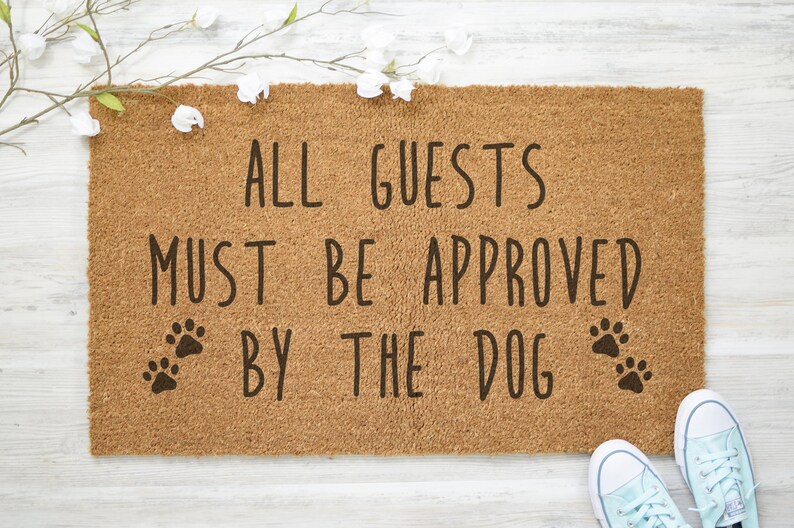 Everyone is a trespasser until they've had their crotch sniffed and their face licked, trust no one, sniff everyone.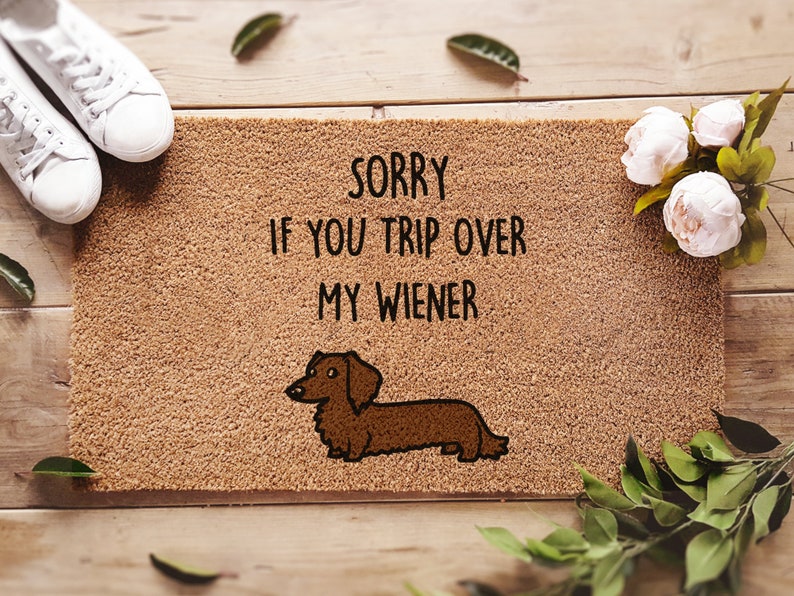 A little more breed-specific but it just tickled us so much that we HAD to include it. If there is one thing we know about daxies, it's that's they're always under your feet, watch out wiener about! For more Sausage dog gifts click here!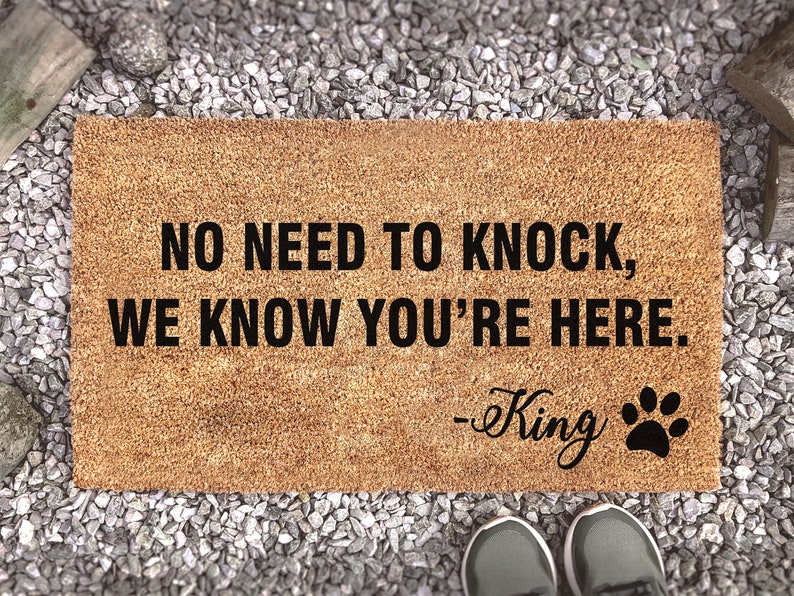 Spaniel with a sixth sense for visitors? This personalised dog doormat is perfect for all dogs with spidey-senses!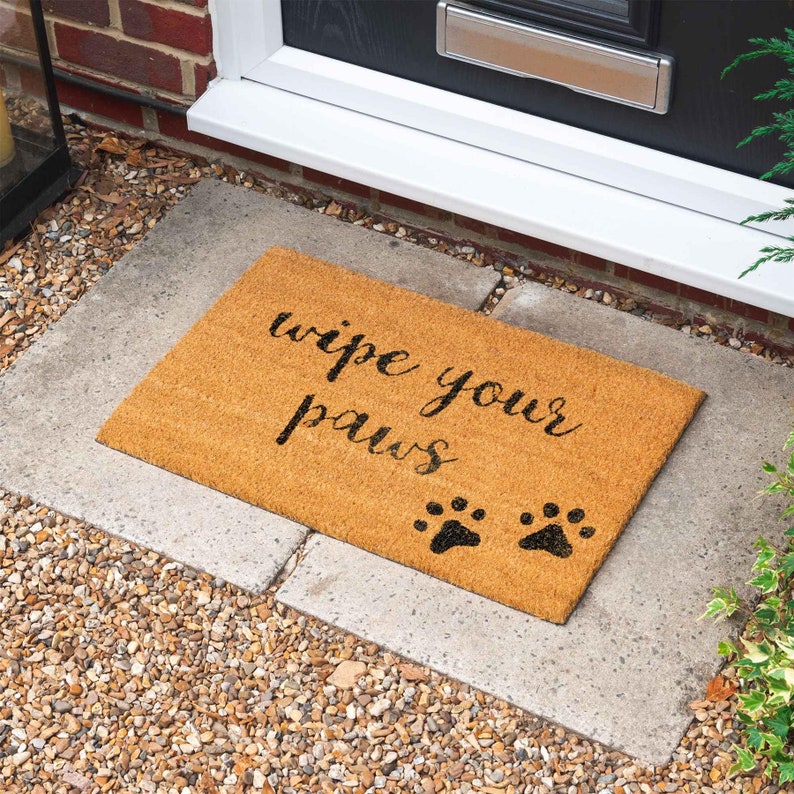 A super cute and simple dog doormat perfect for wiping those muddy paws!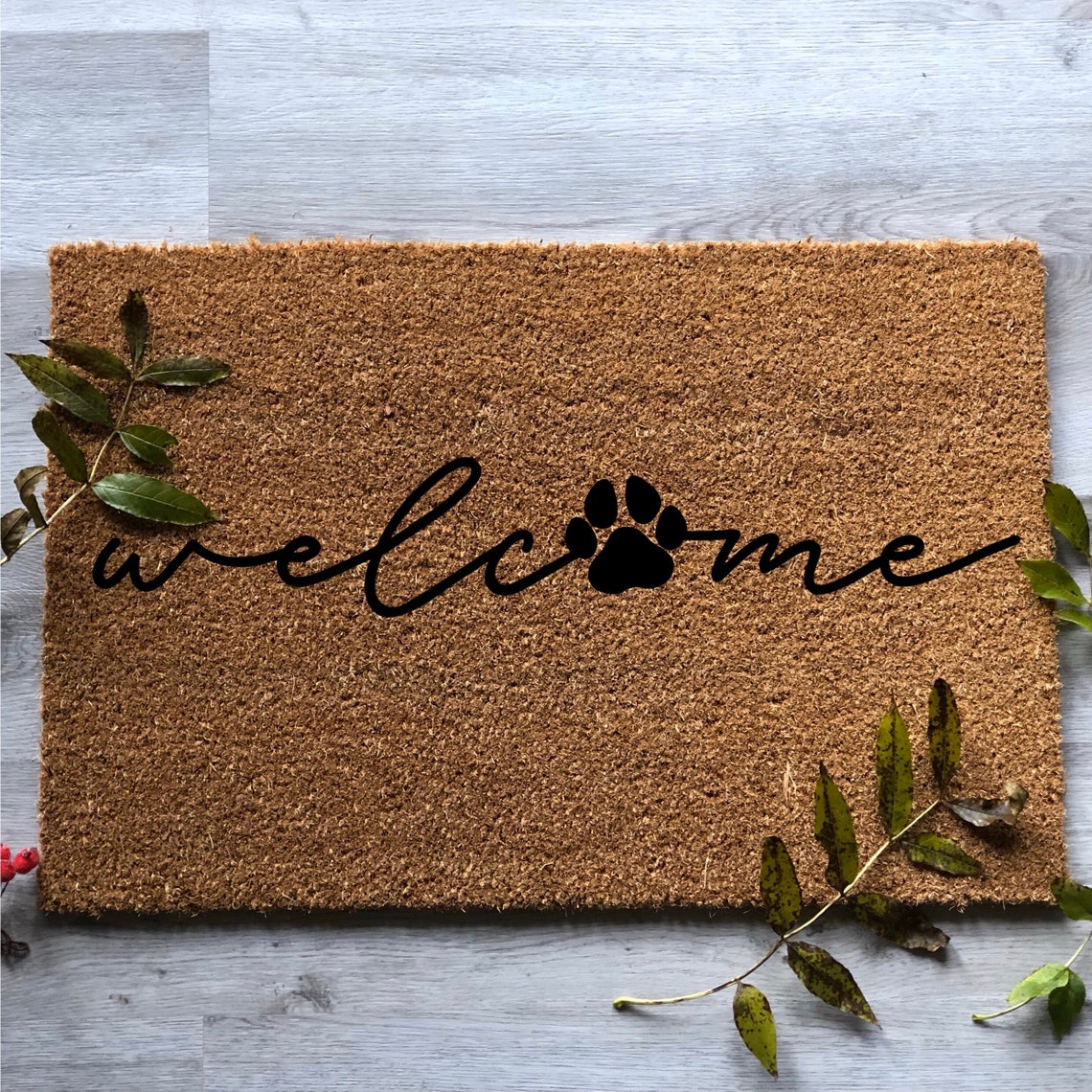 This welcome mat features a sweet paw within the design. A subtle but delicate design perfect addition to any welcoming doorway.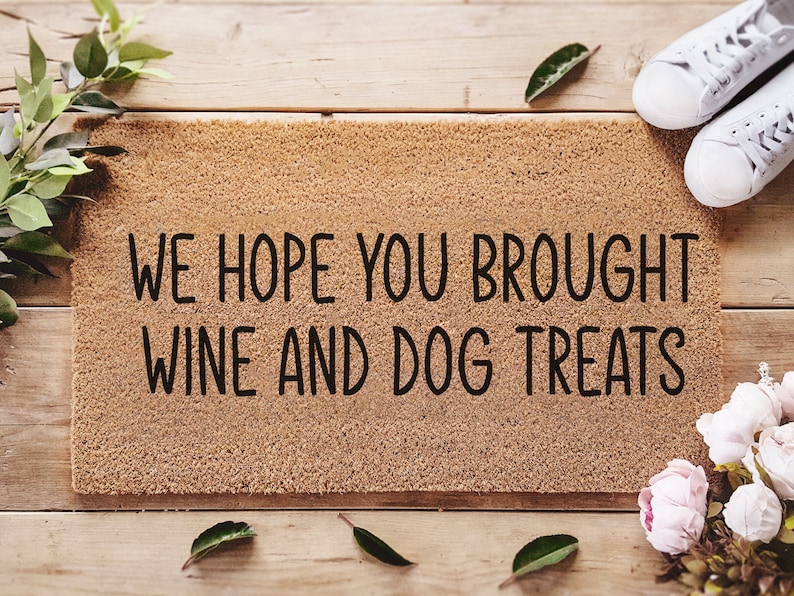 Sick of your guests arriving empty-handed? What gives?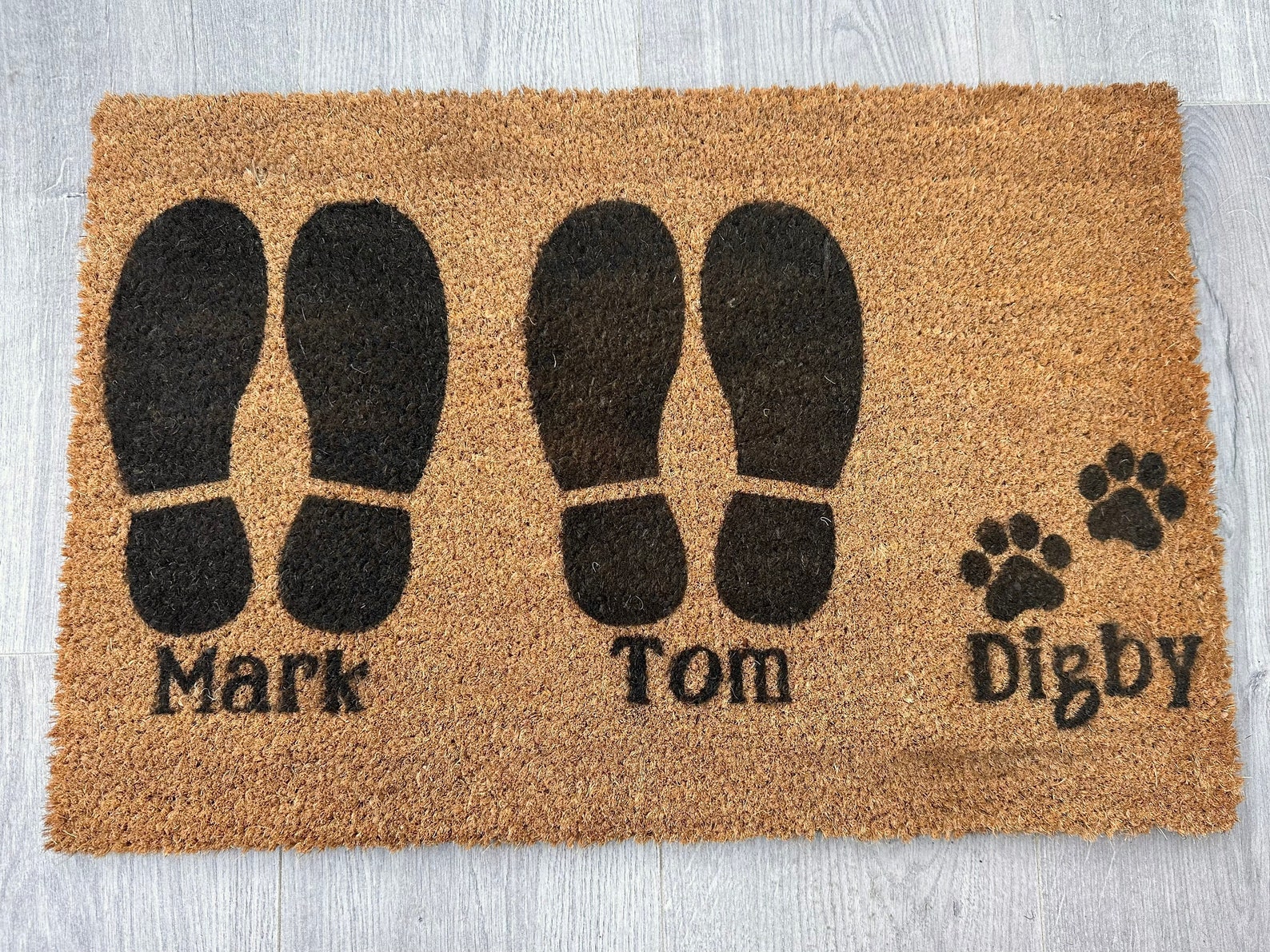 We love this personalised doormat that can feature the whole family. Wet noses and wagging tails included!
What's Your Doormat Like?
Do you have a doormat with any quirky messages? Which of these was your favourite?