Dog Furiendly is supported by our tail-wagging readers. When you buy through affiliate links we may earn an affiliate commission. Click here to find out more.
Take the time to connect with your fellow human friends this Christmas by getting a beautiful Christmas card for or from the dog. We've done a quick round-up of some of our favourite cards, sure to get any tails wagging.
You can support the Rescue campaign this year by buying one of these wonderful pop up charity Christmas cards. It makes the perfect card for any dog lovers in your life. It can even be displayed around the house as a festive ornament.
Royalties from the sale of each card go directly to Battersea Dogs Home in support of the excellent and vital work that they do. This is the perfect Christmas gift that supports a wonderful charity at the same time.
The pop up card depicts a wonderful Christmas scene. A 3D snowman surrounded by multiple dog breeds including a Saint Bernard, German Shepherd, Labrador, Cocker Spaniel, Greyhound, Beagle, Miniature Schnauzer, Staffordshire Bull Terrier and Daschund. All of the dogs are wearing their blue Battersea collars!
Give a gift that gives back to dogs this Christmas!
Scoffpaper Edible Card
This wonderful edible Christmas card will be a real hit with your furry best friend!
With a gentle cheddar flavouring that your dog will love, Christmas is the perfect time of the year to be cheesy. Cards are made with natural ingredients. They contain no Rawhide, they are also rich in vitamins and Omega 3 and 6.
Wish your loved ones a happy Christmas with the personal touch of your furry best friends face. The card is digitally illustrated from your favourite dog photos. Sure to make any of your loved ones smile.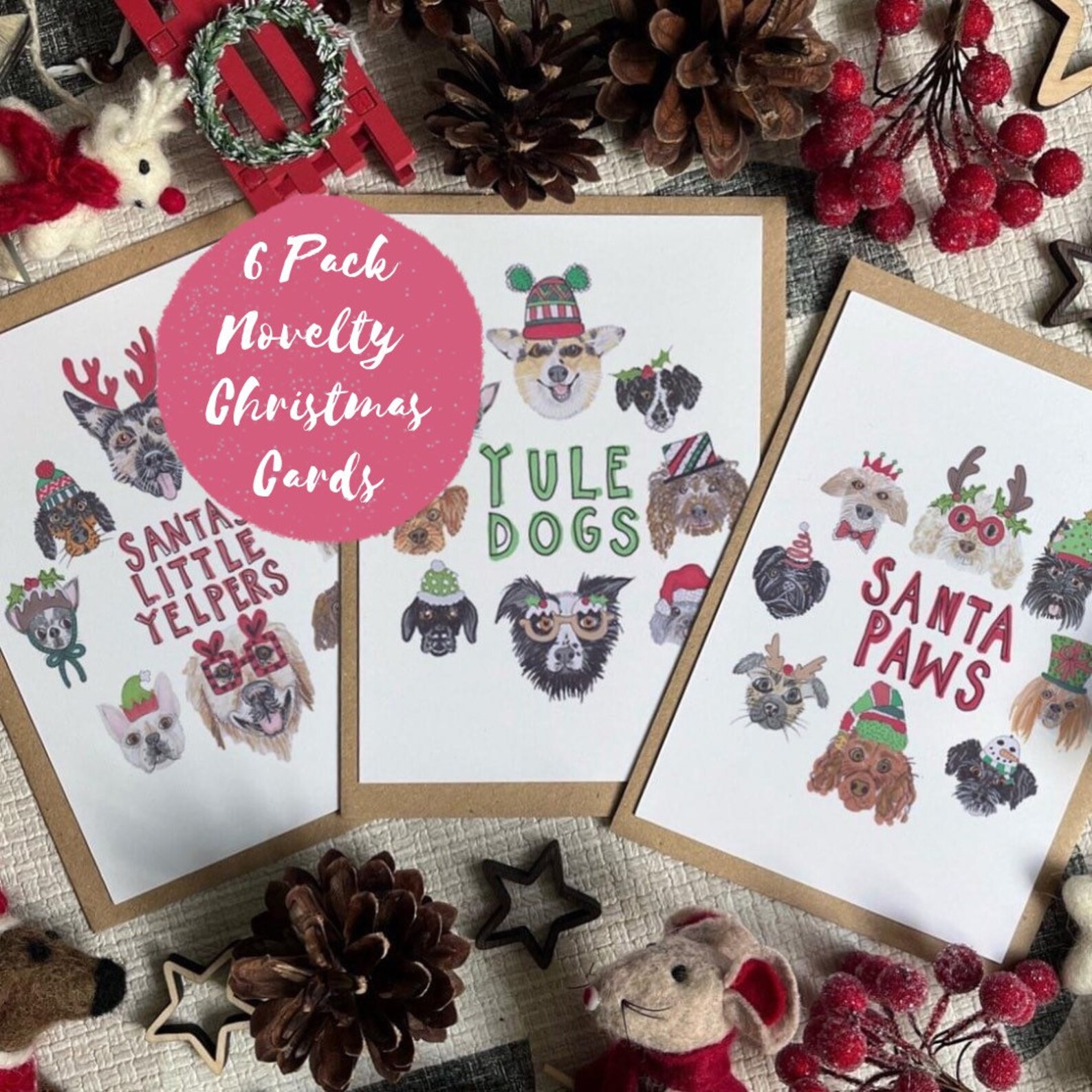 This adorable pack of card is the perfect festive message for any dog lover!
This funny and cute card will add a touch of silliness to Christmas. Share a laugh with the friend you send this card from you and your little Santa Paws.
Adorable card for you to brighten your dog walkers Christmas!
Because dogs can send cards too!
Beautiful collection of tail-wagging cards, each pack designed to fundraise for charities. £0.45 from every pack sold will be donated between the British Heart Foundation, Marie Curie, Oxfam, NSPCC, Parkinson's UK and the Stroke Association.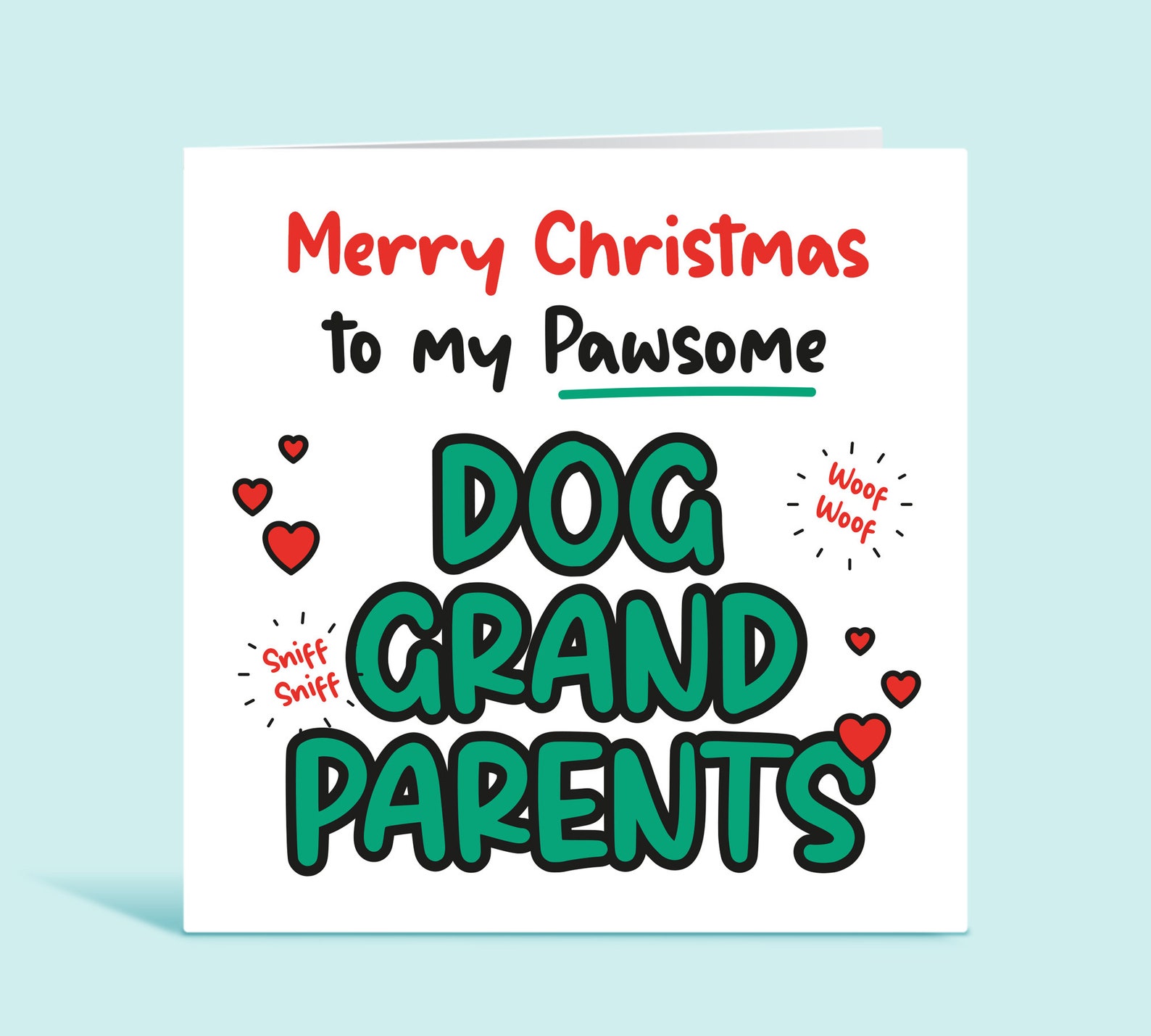 Put a smile on your parents face with this cute little Christmas card. After all they're always slipping them a cheeky biscuit here and there.
What do you think of our pick of festive cards?
Are there any great options that we missed? Let us know in the comments!
For more Christmas gift guides click here.