Dog Furiendly is supported by our tail-wagging readers. When you buy through affiliate links we may earn an affiliate commission. Click here to find out more.
Add a pooch-onal touch to your gifts this year with this selection of Christmas wrapping paper with dogs on.
Christmas is the most wonderful time of the year and the only thing that could spread more cheer than Santa Clause is Santa Paws!
Whether you want to wrap your gifts in paper that looks like your own pooch or you want a mix of breeds bringing smiles on Christmas morning you can take your pick from this list.
Be Careful With Wrapping Paper
Quick note before we dive nose first into this tail-wagging paper.
We all know that sometimes your dog would much rather play with the paper than the goodies inside (unless they're treats of course). So you will need to take good care. The Blue Cross mentions that "ingestion may cause staining in the mouth which may look alarming, but the toxicity is considered to be low. But if your dog eats a large amount, it may cause an obstruction to the stomach."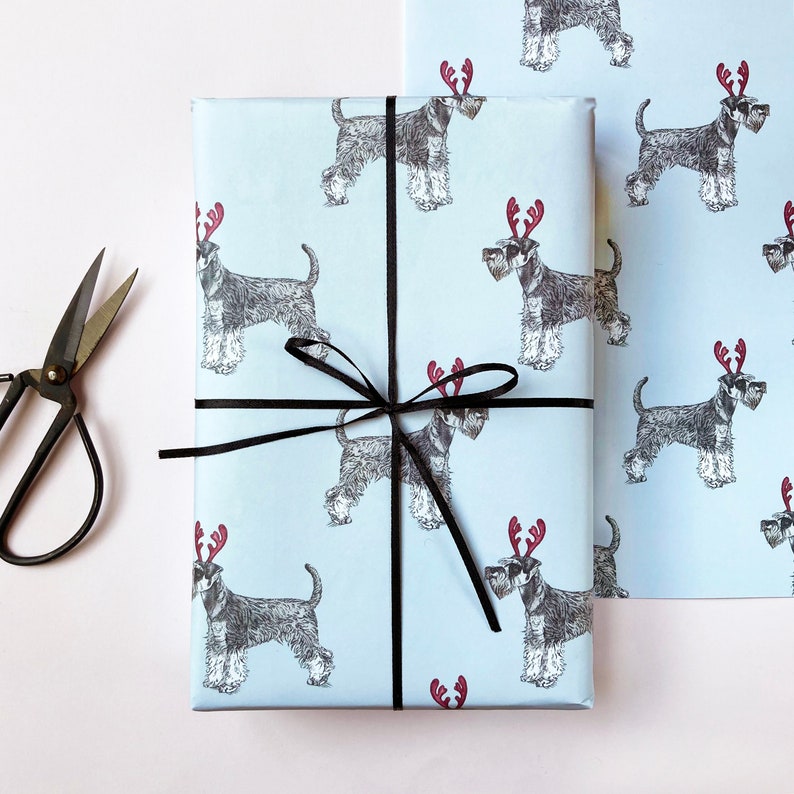 As if schnauzers don't already look like Christmas on four legs, these ones are wearing reindeer antlers!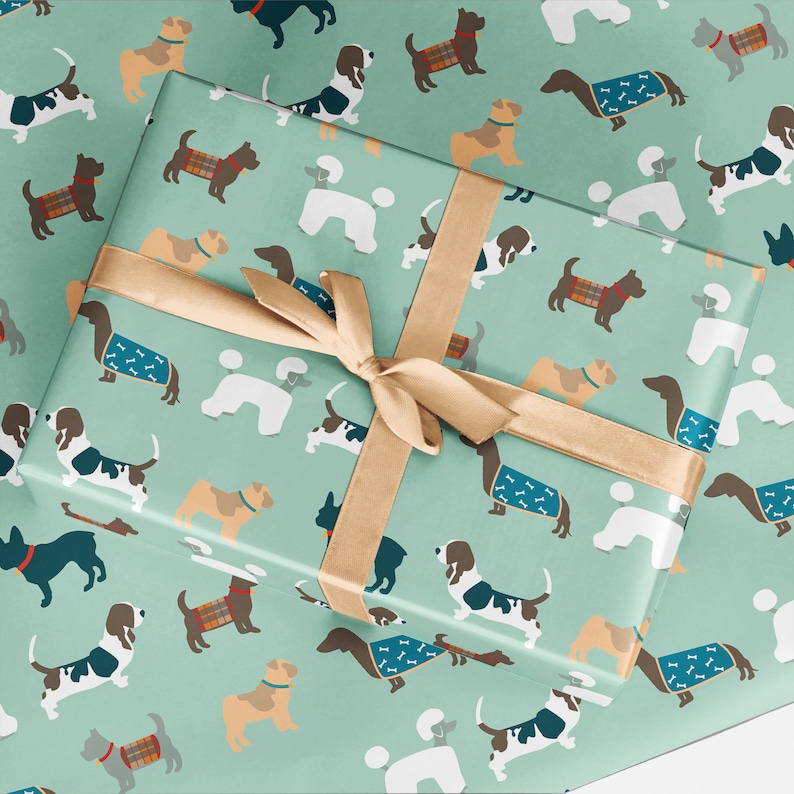 Can't decide which breed will spread the most yule-tide joy? use wrapping paper with them all on!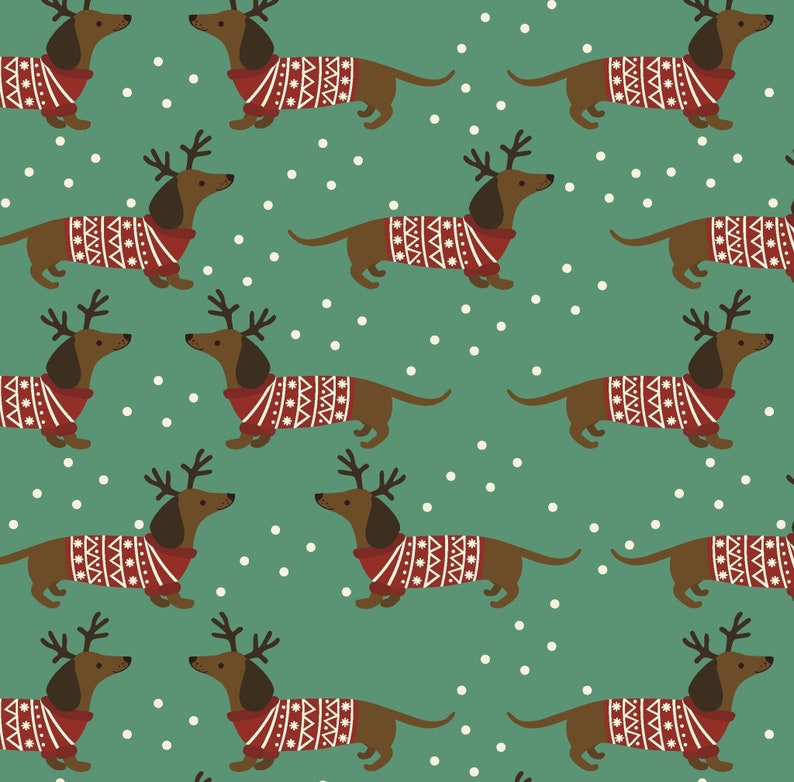 Pigs in blankets without the blankets, these little cuties will raise a smile from everyone on Christmas morning.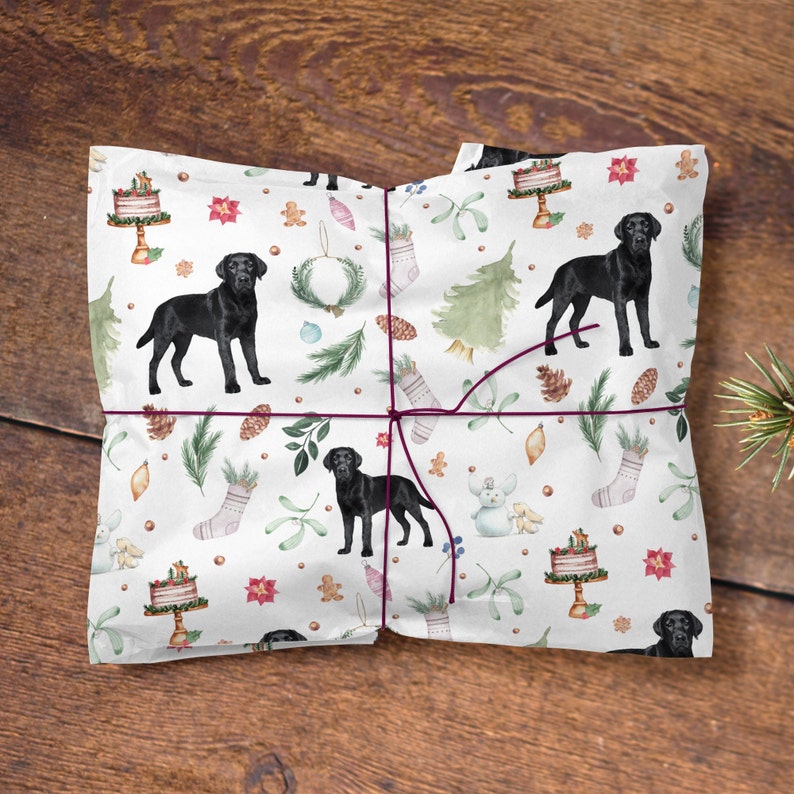 It feels like Christmas every time you look into a Labradors eyes. Merry Woofmas indeed!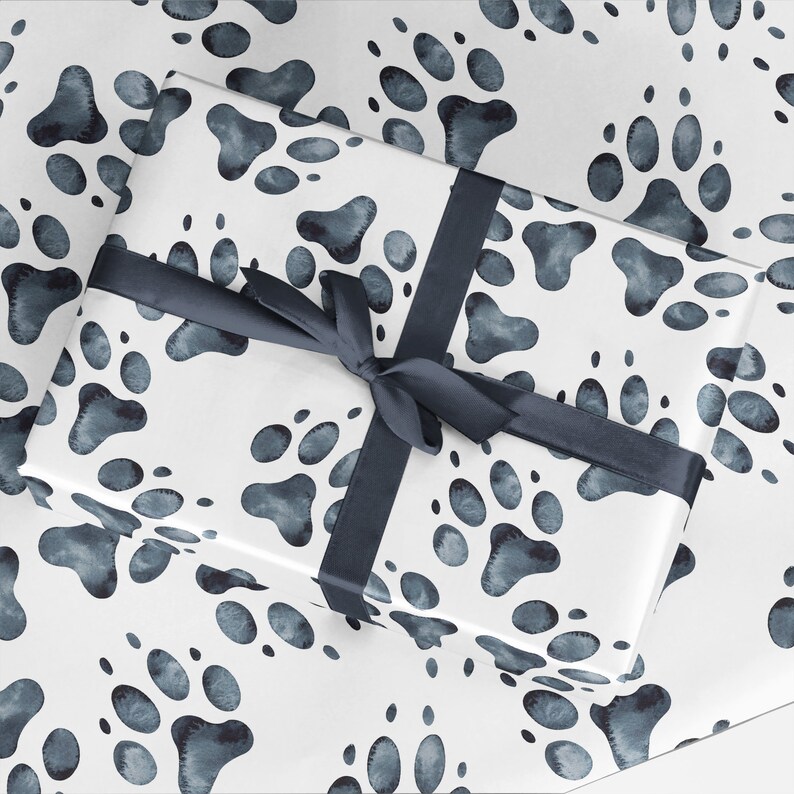 Make it look like your pooch has crawled all over your wrapping paper (which is actually quite likely if you've got a naughty pup!)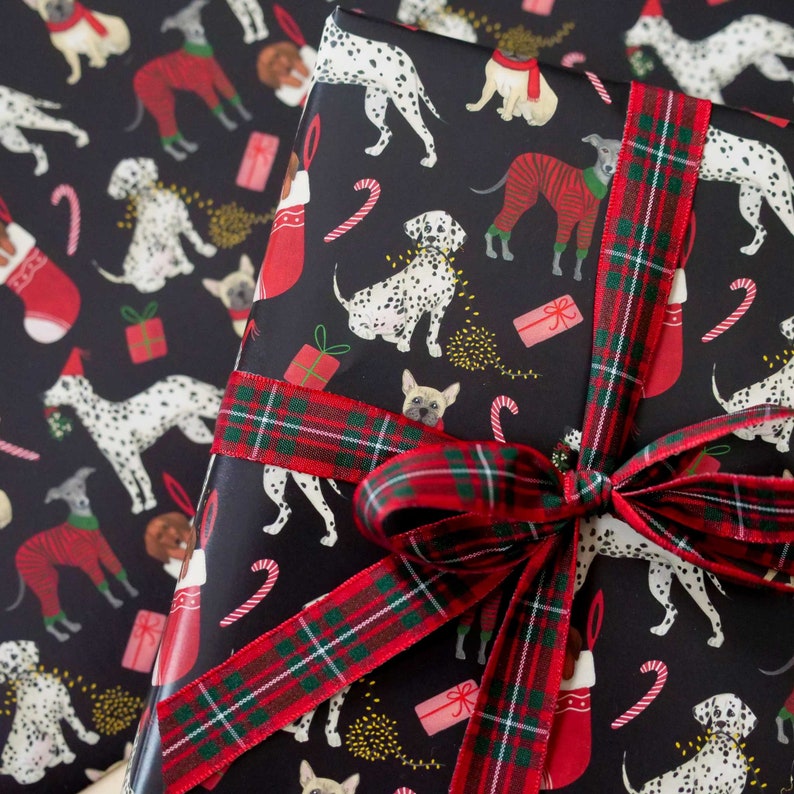 These hounds will spread the Christmas cheer like nothing else!
It's going to snow outside, the weather will be cold, but this black Lab looks snuggly and warm this winter in his adorable scarf.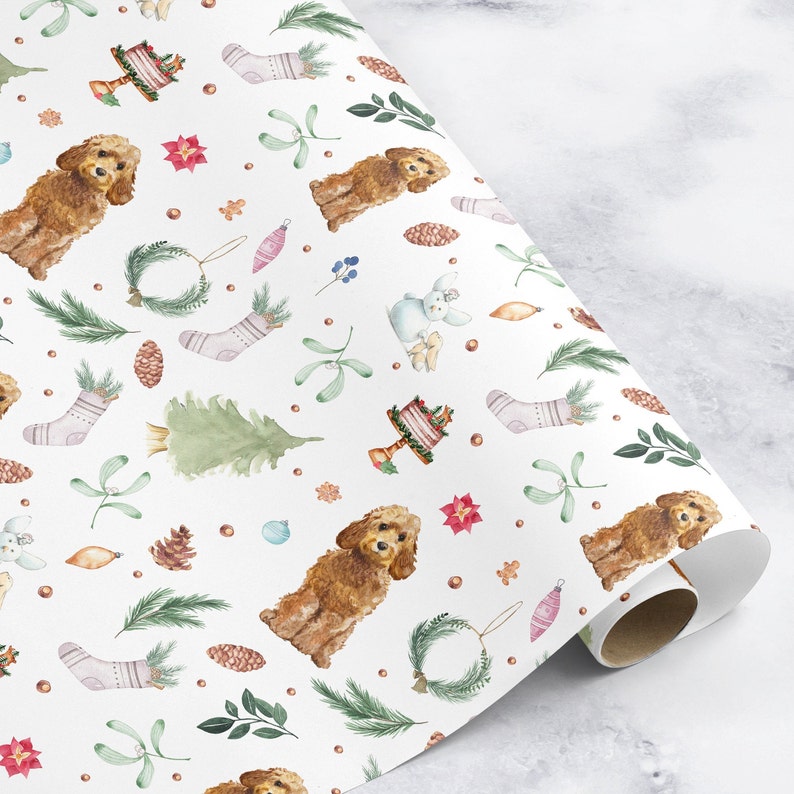 There's plenty of holly and ivy on this cute wrapping paper but I think we can all agree the Cockapoo steals the show!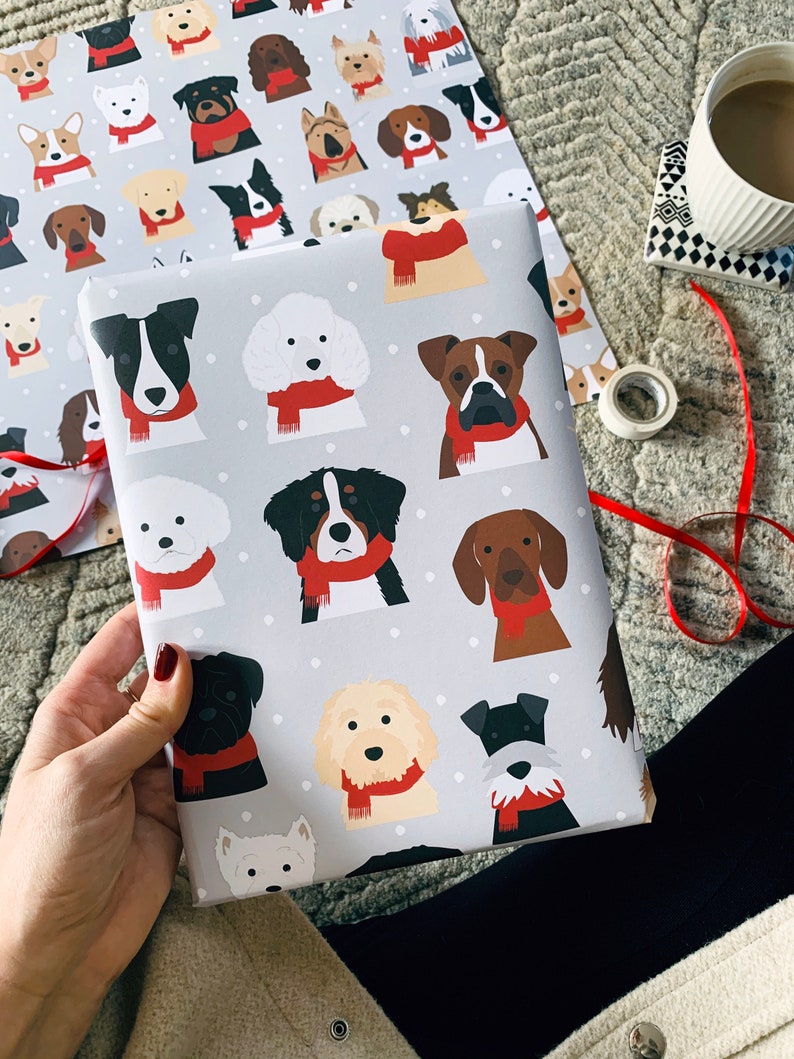 Snow is falling…. all around us….dogs on your wrapping paper…. means festive fun!
The only problem with this wrapping paper is that you won't want to rip it open because it looks too cute!
That's a Wrap!
Did we miss any great Christmas wrapping paper with dogs options? Let us know in the comments! Looking for some gorgeous personalised dog decorations to make your Christmas tree sparkle? Click here.