Dog Furiendly is supported by our tail-wagging readers. When you buy through affiliate links we may earn an affiliate commission. Click here to find out more.
Presenting, the gift guide for Beagle lovers!
Beagles are one of the most popular breeds of dog and it is easy to understand why. Between their cute floppy ears and warm, loving nature it would be hard not to love them.
Here is a selection of some of the best gifts for Beagle lovers available in the UK.
---
These bespoke Beagle pictures in frames are a great present for any Beagle owner. They can be personalised upon request to include the name of your dog and come in a variety of frame colours.
Leave visitors with no doubt about what breed captured your heart. The doormat features a cute graphic of a Beagle. Why not personalise it with your family name? Available in four different sizes.
These cushions will add an extra touch of Beagle charm to any home. Available as both a cushion case or a full cushion, these will look great on any sofa. Personalise them by adding your dogs name.
This balloon gin glass is engraved with a Beagle face motif. It can also be personalised with a name making it a great gift for any gin and Beagle lover.
This adorable stuffed Beagle has a personalised collar so you can name them yourself. It comes as part of a set with your choice of chocolate, artisan teabags and scented soap. These make ideal gifts for Beagle lovers.
This scarf/shawl is covered with a pattern of adorable Beagles. Why not wrap up against the cold weather in a garment that illustrates your favourite breed for all to see. Ideal heading into the colder months to add a touch of flare to any outfit.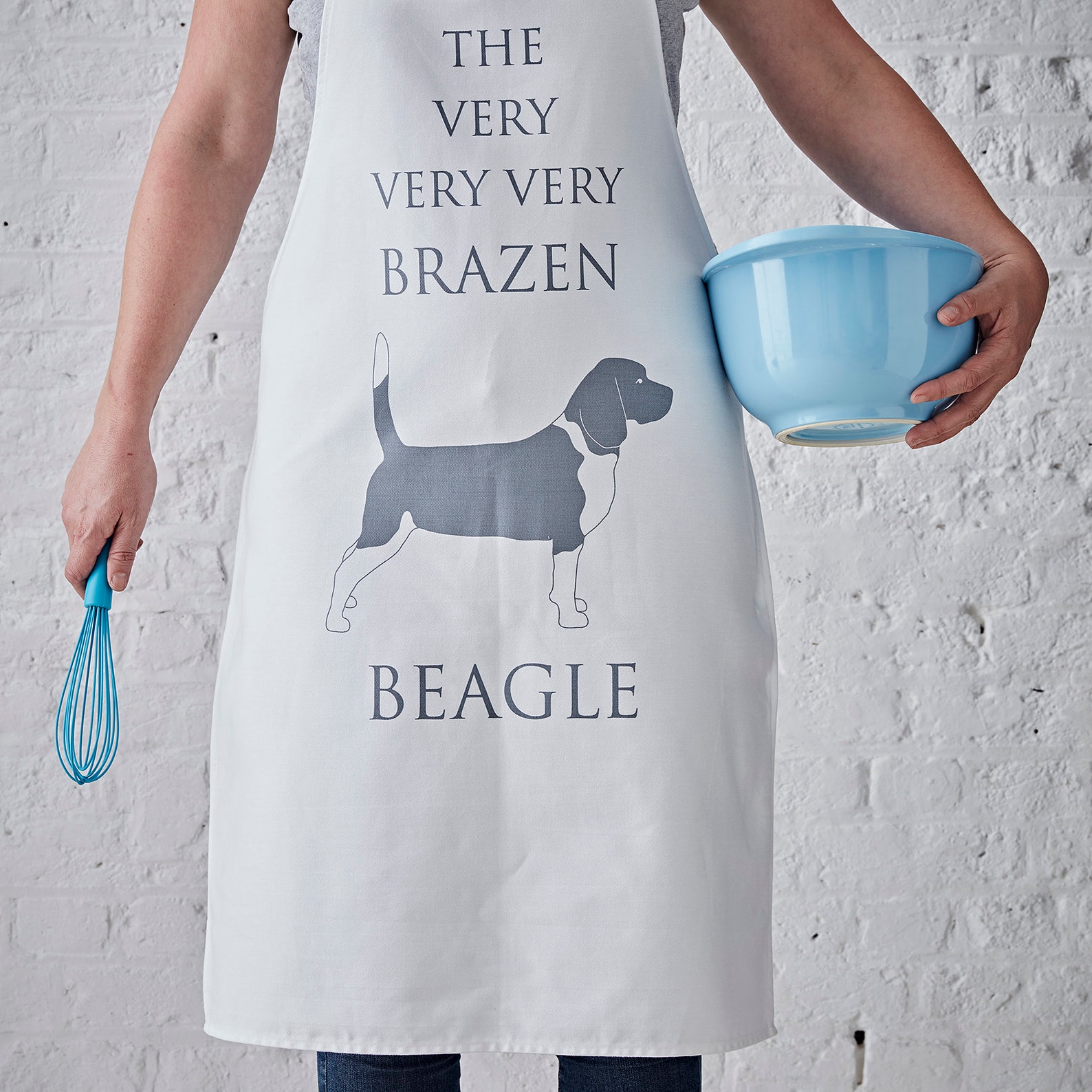 This fun apron encapsulates the bold nature of a Beagle that owners will know only too well. Having a Beagle in the kitchen while you're cooking might be a recipe for disaster but this apron is a winner.
This humorous shirt has cartoon Beagles recreating the famous Abbey Road Beatles cover. A great gift for any pop culture fan.
Proudly let the world know what dog you have even when you're not with them. This jumper is extremely soft and comfortable, a must for all Beagle moms!
It's only fair to include the Beagle Dad option as well because we all love Beagles equally!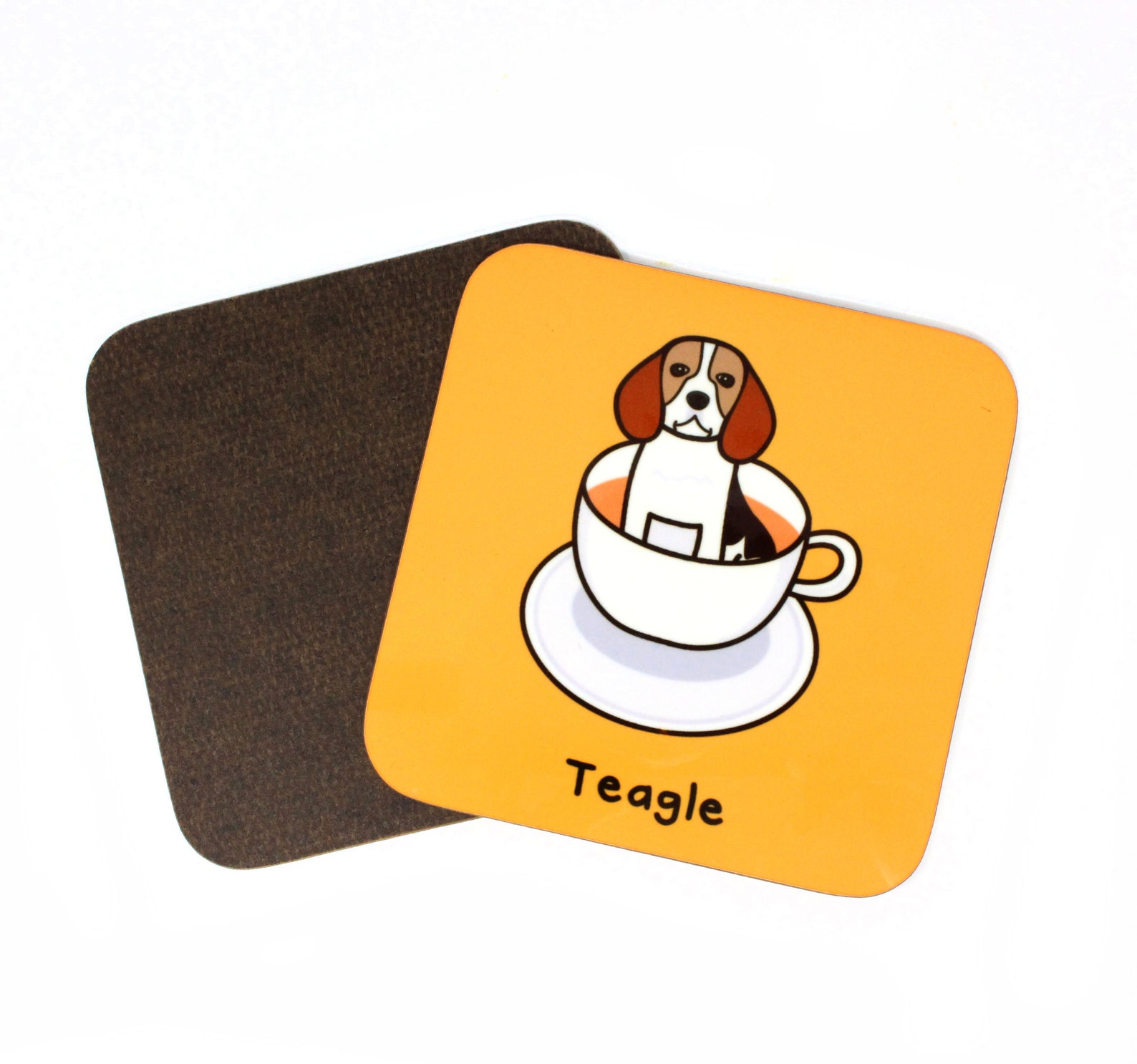 Liven up your morning cup of tea by resting your mug on these Beagle coasters. Tea-gle anyone?
This sweet fridge magnet denotes the great qualities Beagles possess.
This fun and quirky vanilla scented candle is hand poured by artisan experts.
Do You LOVE Beagles?
Which of these gorgeous Beagle gifts do you love the most? Let us know in the comments!
To learn more about Beagles head over to our Beagle breed guide or for more great gift ideas for other breeds check out our gift guides.